PageWatch
Ever wish for a laser stopwatch and lap timer for millisecond-precision measurement of printer throughput speed?
Automating Throughput Measurement

PageWatch™ automates measurement of the time to print each page of a multi-page document, increasing accuracy and cost-effectiveness of SpencerLab's throughput benchmarking; PageWatch™ ensures millisecond-precision.
Starting from the request to print, PageWatch measures the time each output page drops into the printed output tray. More than 100 pages may be measured in one automated pass, with the results transferred to an included software module for analysis.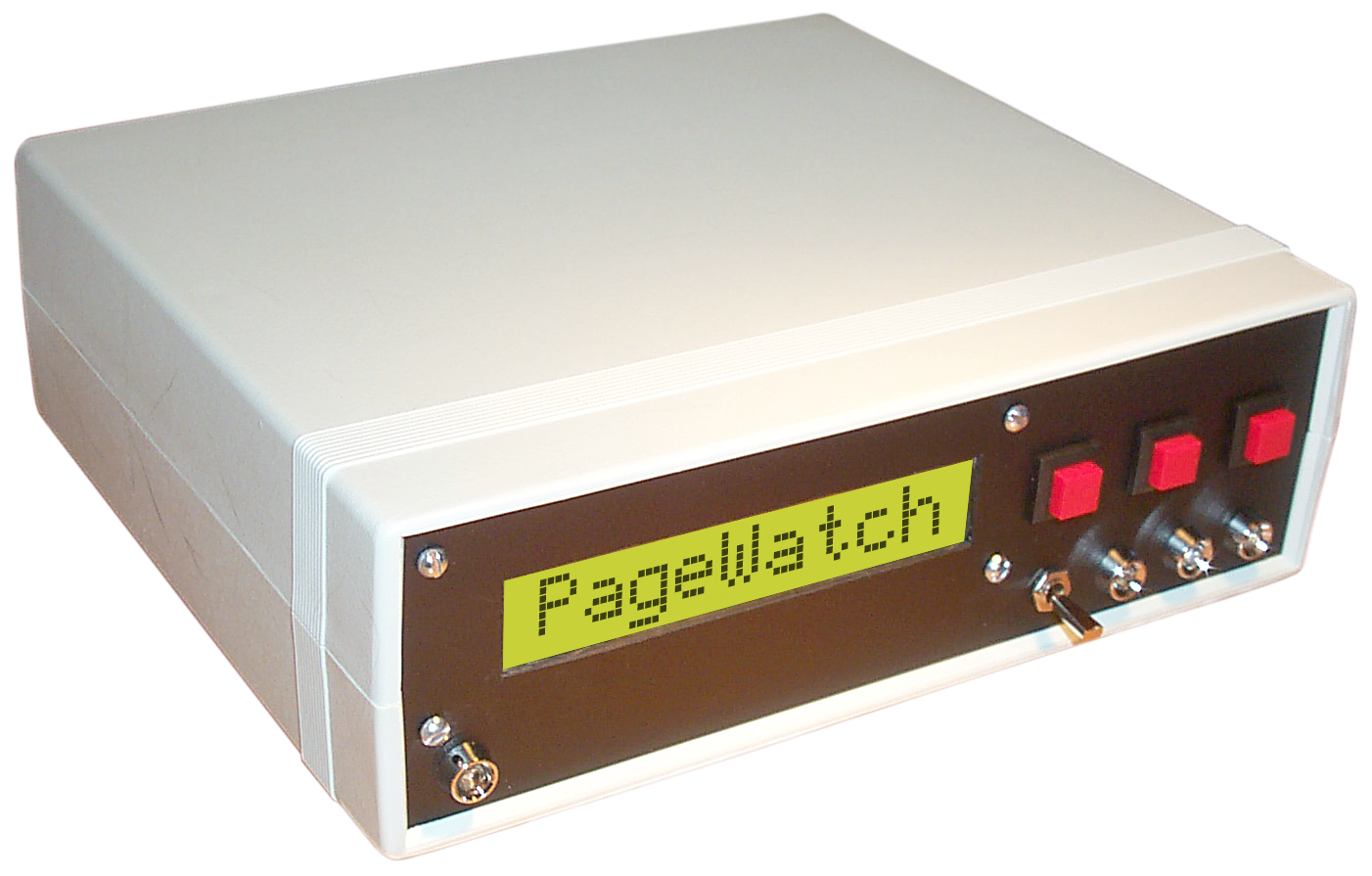 PageWatch starts timing with the same keystroke that starts the print request. A laser beam detects the availability of each printed page with millisecond precision, and those times are stored and displayed. No operator intervention is required from the print request until testing is complete. Then all of the stored page print times are transferred for analysis to another computer—up to eight test printers may simultaneously share a single analysis computer—thereby avoiding potential conflicts with continued testing.
Designed to work with multiple versions of Microsoft Windows and Mac OS, multi-printer PageWatch timers are flexible and easy-to-use, as well as accurate.
Contact SpencerLab if you are interested in purchasing PageWatch—or if you would like to explore SpencerLab's Throughput Speed Performance benchmarking services.