Esteemed SpencerLab Team, thank you... so much for your persistent and consistent work with us to conduct the research for and publish[ing] this report. We very much appreciate our opportunity to work with you.
—marketing communications, a major OEM consumables manufacturer
Read More Success Stories »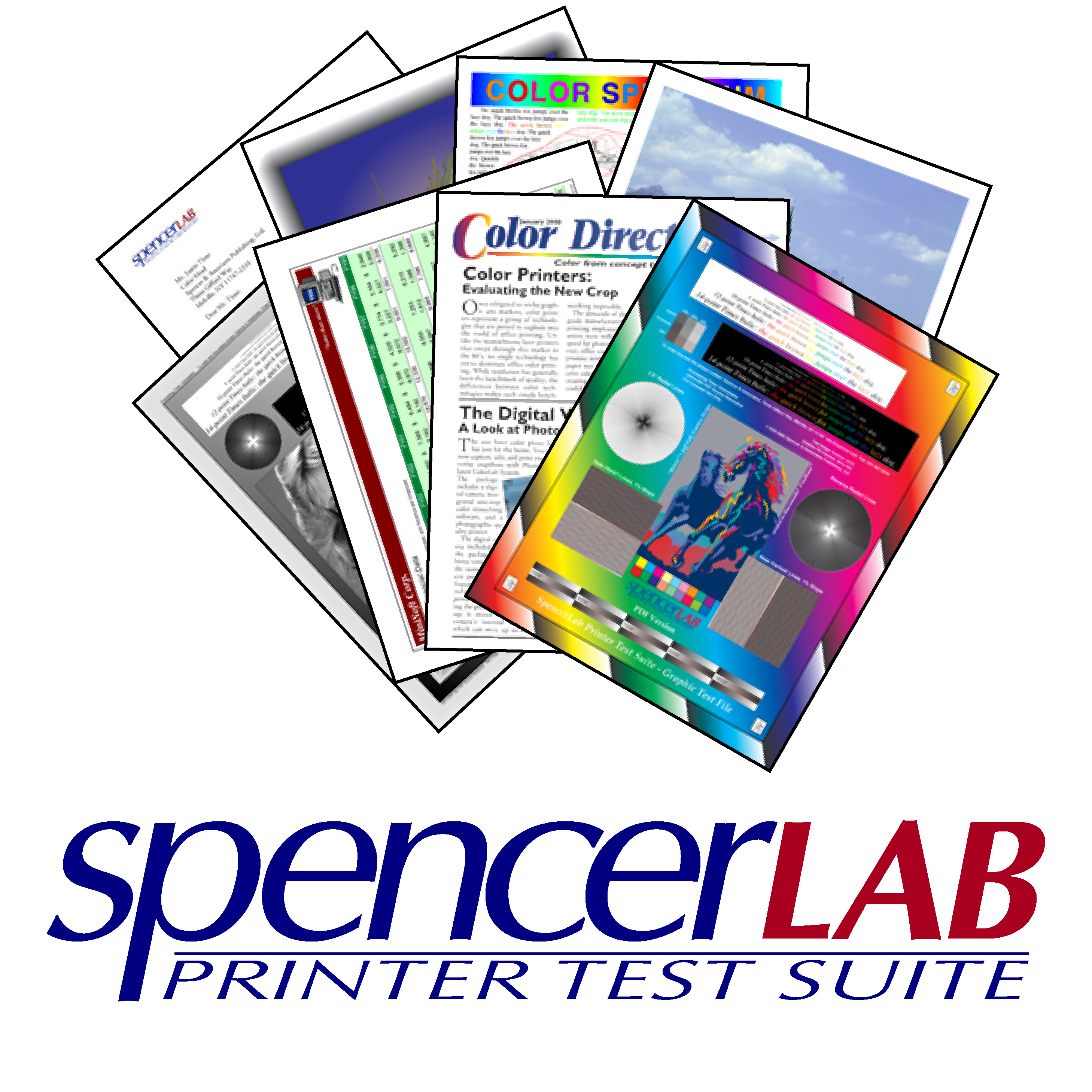 The SpencerLab Printer Test Suite (Ver. 4.9), is now available for licensing to the general public.