Investment Consultation
Research your Opportunity
As a boutique consultancy in Digital Imaging Technology, Spencer & Associates' executive staff is comprised of speakers, authors, and innovators with significant expertise throughout the field - an internationally recognized authority for the overall understanding of Print, Copy & Image Quality, Throughput Speed Performance, and Ink & Toner Consumable Yield. We are familiar with more than a dozen printing technologies and with consumer, office, enterprise, production, commercial, photographic, and graphic arts market segments.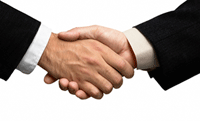 While we can't tell you whether to make that investment, we can tell you about the company, the competition, the industry, the trends, and the general background for many printing, copying, and imaging technology firms. With over 40 years' experience in the industry, we have accumulated an extensive knowledge base.
We can provide telephone-based consultations for as little as an hour or as long as you need. Come, pick our brains.