Printer Test Suites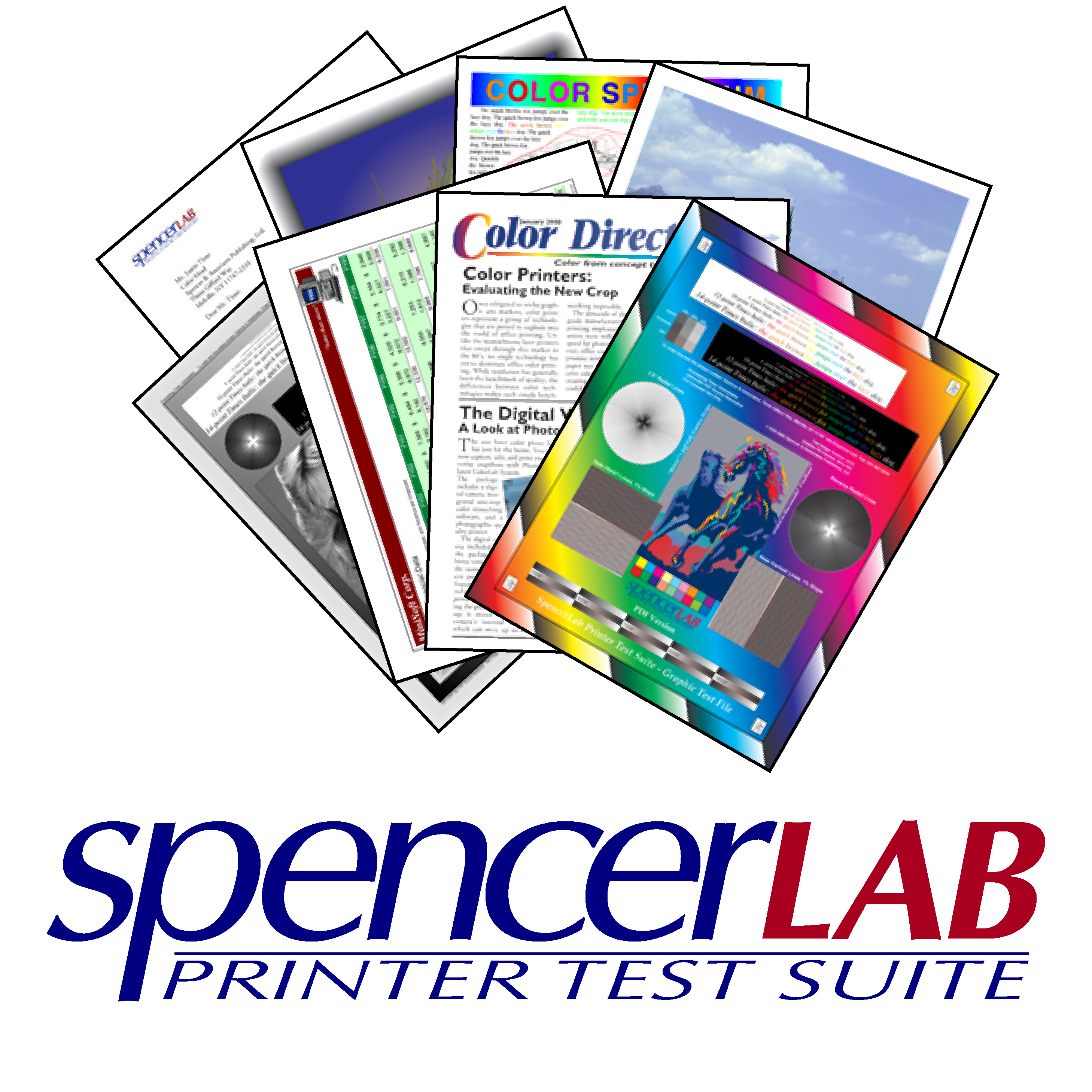 The SpencerLab Printer Test Suite
The SpencerLab Digital Color Laboratory has announced the release of Version 4.9 of the SpencerLab Printer Test Suite.
Assisted by over a dozen key industry sponsors, SpencerLab has applied its expertise in testing of Print Quality as well as Throughput Speed Performance and Cost-per-Print to develop an expanded suite of standard test documents. For the first time, users and vendors have a precision tool to allow real-world "apples-to-apples" comparisons.
The SpencerLab Printer Test Suite consists of over 100 test files (in over 200 adaptations, printing over 510 pages) and covers the photographic, consumer, office/enterprise, commercial/graphic, large format and production markets. Files include monochrome and color; CMYK and RGB; PostScript, PDF, and application-specific formats. Output sizes range from 4x6" and 8x10" through A, A4, B, A3, and large format, for domestic U.S. and international markets.
Recently released Version 4.9 is web-based, allowing download of individual test files as needed. Contact SpencerLab to discuss licensing arrangements.
A few selected thumbnails are illustrated here.
Based upon SpencerLab technical evaluations using the CHQF Test Suite.

Based upon SpencerLab technical evaluations using the HQE Test Suite.

The CHQF and HQE Test Suites are no longer available.
Custom Test Suites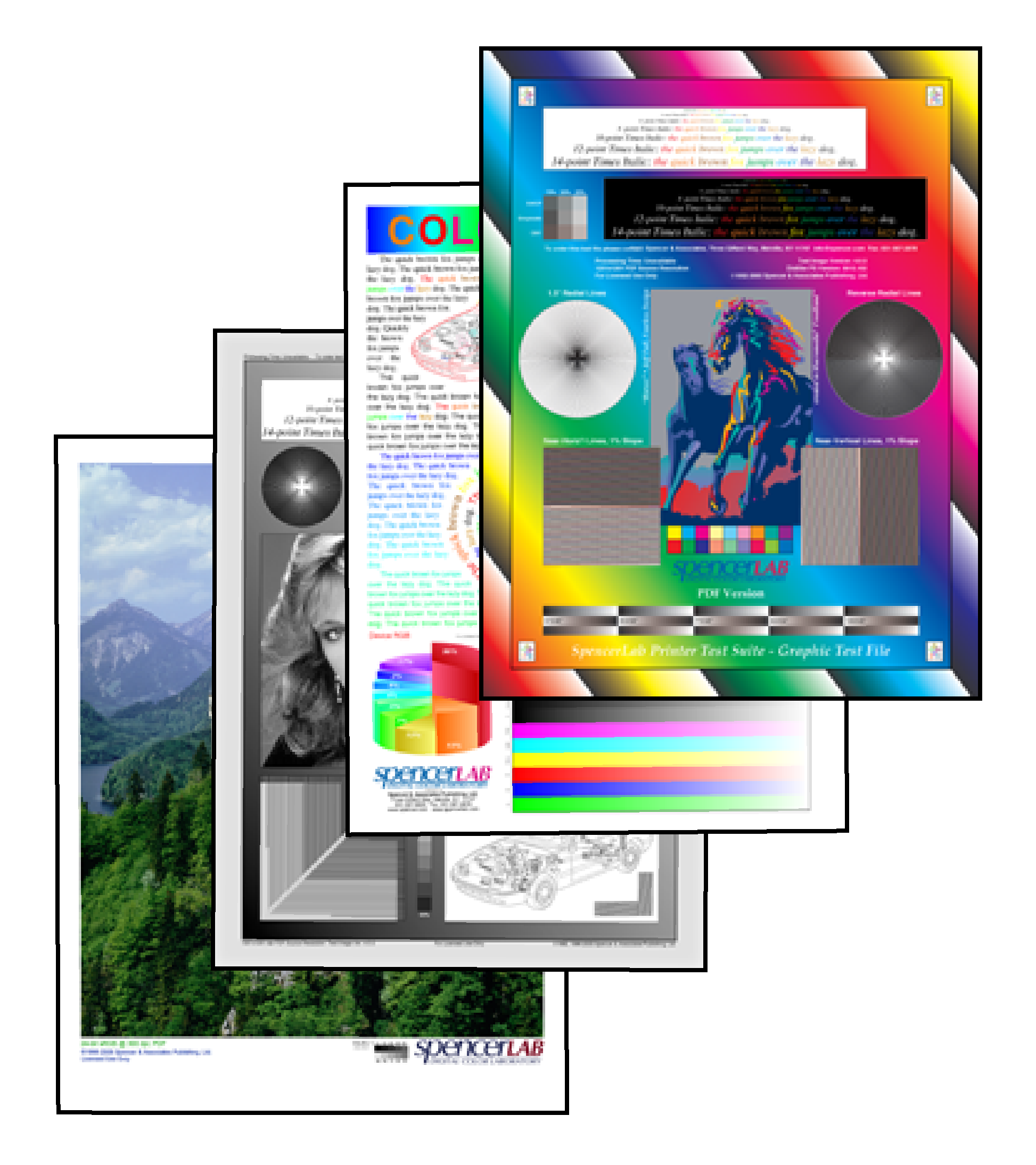 Left: Test Suite created for Northeast Office Equipment
Right: Test Page was for NIP 14 Conference.

Custom test suites have been created for various audiences. Dealers, Resellers, and Vendors have ordered customized test files to demonstrate their products and their technical expertise to chose optimal solutions, set client expectataions, and reduce customer complaints and returns. Incorporating your logo enhances your branding goals. Contact SpencerLab to discuss your unique possibilities.
SpencerLab Certified Custom Test Page


IPR wanted to know what 5% coverage might really look like on an A4 page. SpencerLab calibrated and certified IPR's test file as a true 5% digital coverage.





The CRN Test Center and the SpencerLab Digital Color Laboratory have collaborated on a suite of printer test files that allow solution providers to prove the value of their expertise and printing solutions to clients.