Reliability
A litany of factors can prevent optimal output of a print system. Printers and consumables can be damaged in transit or have mechanical malfunctions. Toner and ink cartridges can leak or lose efficiency during printing. Media can tear or curl during the printing process.
Reliability
Reliability, as defined by the IEEE, is "...the ability of a system or component to perform its required functions under stated conditions for a specified period of time." Working with clients to prevent these types of issues and produce cost efficient products, SpencerLab performs Reliability testing, evaluation and analysis of print systems ranging from printer products to consumables and media. Parameters for testing can range from the most routine circumstances to specific environmental conditions.
Ideally, Reliability tests involve on the order of a million pages printed on multiple machines. While we are pleased to undertake such projects, a more limited scope with correspondingly limited statistical validity is often adequate and significantly more cost-effective.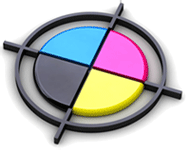 When determining the project scope, the final selection of testing page volume should include appropriateness for the target market (i.e. home office, large workgroup), taking into consideration elements such as duty cycle, paper tray capacity, engine speed (including FPOT), consumable life, and connectivity. It is important to allot sufficient printing time so as to put the print devices and their user-replaceable components through their paces to allow potential Reliability issues to surface.
Two or three print devices are typically run in parallel to assure test consistency. We often perform Reliability testing and analysis within a Competitive Benchmarking context, with at least one other set of competitive machines under test. Competitive machines may be Ink- or Toner-based or a combination of both—our test methodologies are purposely technology-independent, as users do not care as long as the devices deliver the performance they expect. This may generate valuable marketing information while assuring comparable results.
SpencerLab believes the most prudent and cost-effective way to benchmark Reliability is to do so in conjunction with other tests, such as Print & Image Quality, Throughput Speed Performance, Ink/Toner Yield & Cost-per-Print, and/or Ease-of-Use & Functionality testing. Testing Reliability in this manner, the costs normally associated with running through multiple full cartridges of each color on each printer for Ink/Toner Yield testing are nearly eliminated while the print devices are run for an extended period of time.
Optionally, Reliability testing may include:
Environmental Tests

Test of the print system's performance under different environmental conditions, such as varied or extreme temperature and humidity.

Media Variation

Testing of various media, such as recycled, coated, photographic, labels, card stock, etc. and their effect on the printer over time.

Print & Image Quality Analysis

A full or abridged Print Quality analysis may also be performed, comparing the consistency and uniformity of printed output over the life of the ink/toner cartridges and other consumables, for each of the tested printers. This may include quantitative measurements at critical page points during the consumable life, such as Black density (L*).
Output Durability Testing & Analysis
SpencerLab is also experienced in the area of Output Durability Testing and Analysis. Multiple test sets are available (depending on technology and media) and may include:
Durability and Handling Testing

Scratch & Abrasion
Tactile
Fold & Crease
Media Curl
Erasure
Writing
Data Removal
Handling

Liquid Fastness Testing

Various reactants
Spray
Immersion
Blot

Automation Compatibility Testing

Postal Machine
Copier ADF

Heat Fastness Testing
In Output Durability Testing, as in Reliability Testing, scope and focus can be customized to cover particular areas of interest. While we are quite experienced in Reliability and Durability Testing, much of our work in this arena has been kept internal by our clients.