Productivity: Utilization & Availability
Actual production time, the time spent on printing sellable pieces, becomes increasingly important as print quality meets application requirements. Higher operational Availability, the ratio of Actual to Potential production time, equates to improved performance, lean operations, a higher return-on-investment and the resultant financial advantages. Understanding availability variations with job content also allows for more accurate cost estimates.
SpencerLab is experienced in testing the productivity of digital presses, having established patent-pending test parameters and protocols that allow quantitative determination of the Potential production time as well as the Actual production time, utilized to produce sellable print pieces. SpencerLab's procedures and tools enable efficient collection of data in a highly productive environment. Real-time analyses can be viewed anytime, anywhere.
SpencerMetrics Solution Video
SpencerMetrics Productivity Intelligence Systems
Generate more sellable output within available resources, with this competitive advantage, leading to increased profits and return-on-investment!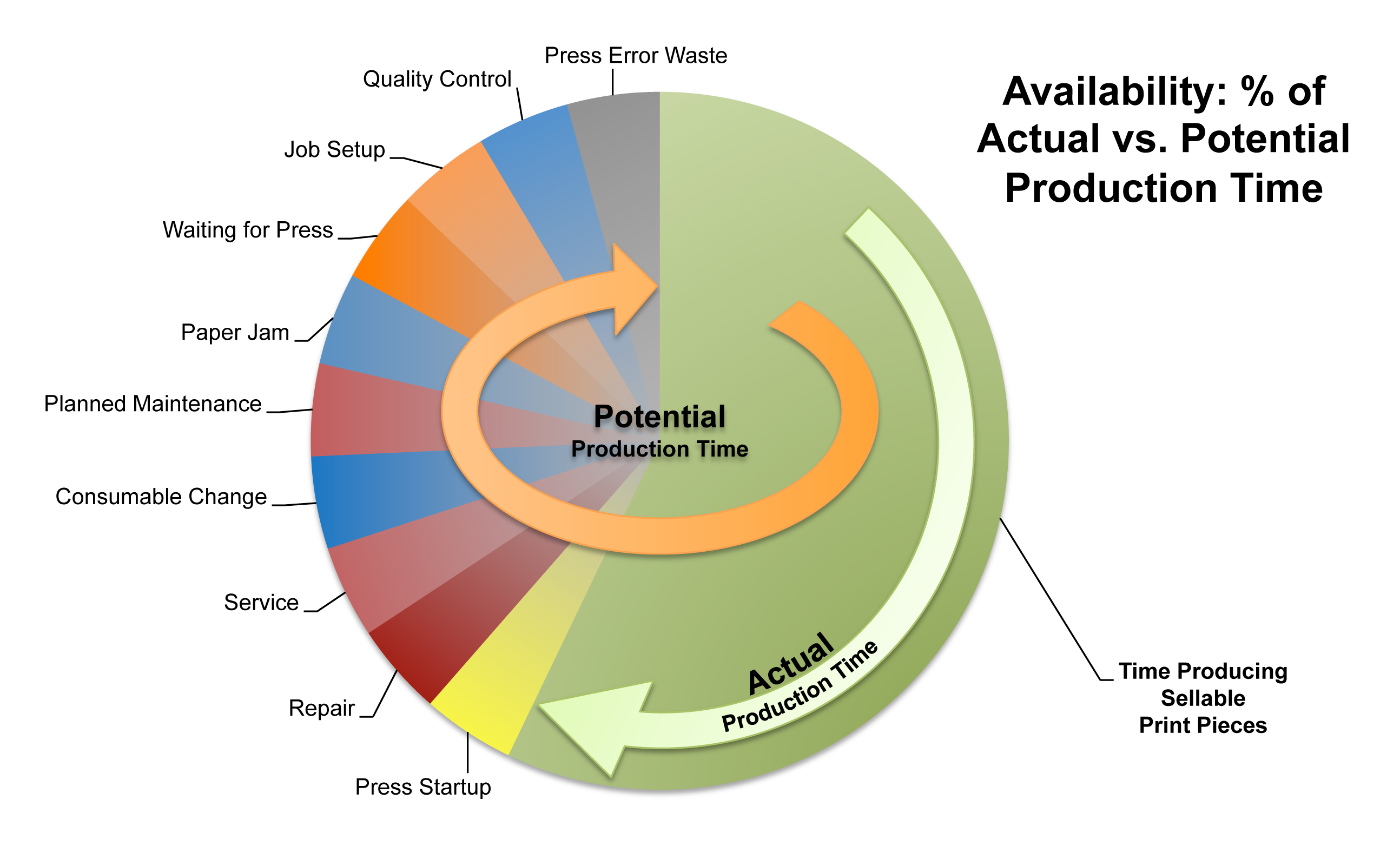 SpencerMetrics systems identify areas to improve the print system productivity, thereby enabling print shops to obtain insight on key areas of improvement, reduce bottlenecks, and allocat more of the press time to producing sellable print pieces within existing resources. Each one percent improvement can mean over $80K additional annual revenue! Calculate Your Savings
The systems include the following items:
Software/Training and Upgrades
Data Collection Facilitation
Data Analysis
Bottleneck Identification
Continuous Monitoring of Productivity
The systems provide print shop owners and managers with a valuable tool that can assist them in making better-informed business decisions. Whether it is an investment in more capable equipment, renegotiation of service contracts, workflow optimization, process or operational improvement, the information gained from the program helps reveal opportunities for improvement in areas that need to be addressed for the print shop to gain strategic advantages over its competitors.
Additional information is available, please contact SpencerLab
Additional Optional Testing
SpencerLab offers additional services during the implementation of the iDPA program, including:
Continued Monitoring
Solution Consulting
Color Management Optimization
Custom Benchmark Testing